Create, Manage and Publish collections
Goopy AR Studio is your one-stop shop for generating and managing target collections, as well as for creating and publishing AR experiences. Goopy Studio is the best-in-class tool to create your own high quality Augmented Reality experience just in a couple of clicks. It is designed for non-technical users.

Whether you need it for personal use or for business, Goopy Studio will provide you the full set of AR features that will help you test, play and deliver totally immersive user experience for your customers, partners and friends.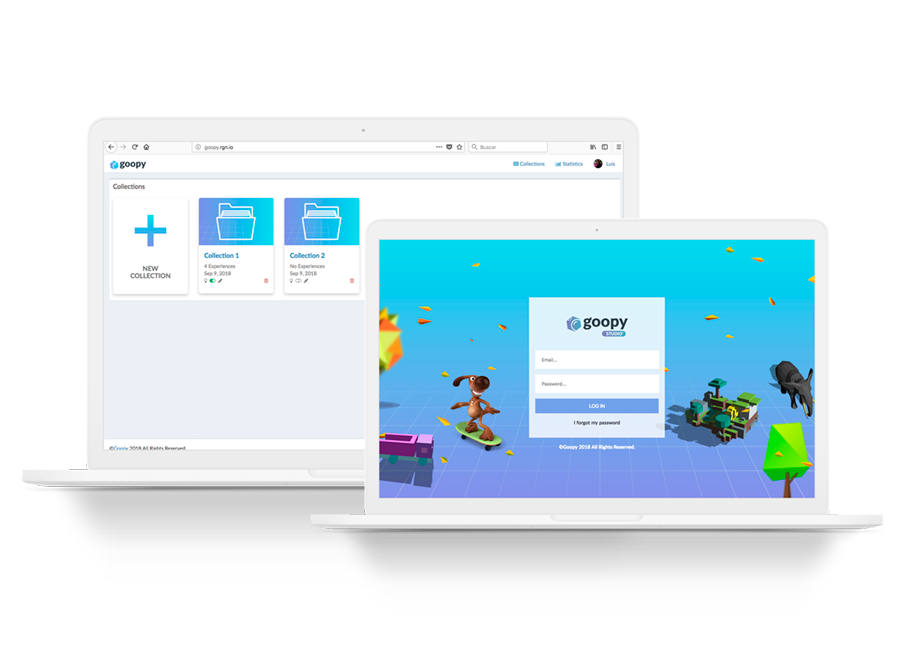 Ar Experiences, Image Recognation and Geo Experiences
The Goopy Studio contains all major Augmented Reality features for create AR Experiences, Images recognations and GEO experiences. To explore an Augmented Reality experience, users need to scan the target image (marker) through iOS or Android app. So anyone who wants to create an AR, first needs to upload the target image (marker). With Goopy Studio Editor we are making AR creation available to everyone. No more programming skills needed! In addition to the fresh look, the platform has an even more intuitive navigation, allows augmentation of images, objects, and scenes, it enables easy publishing in the Goopy App as well as hosting in the sample app, and many other features.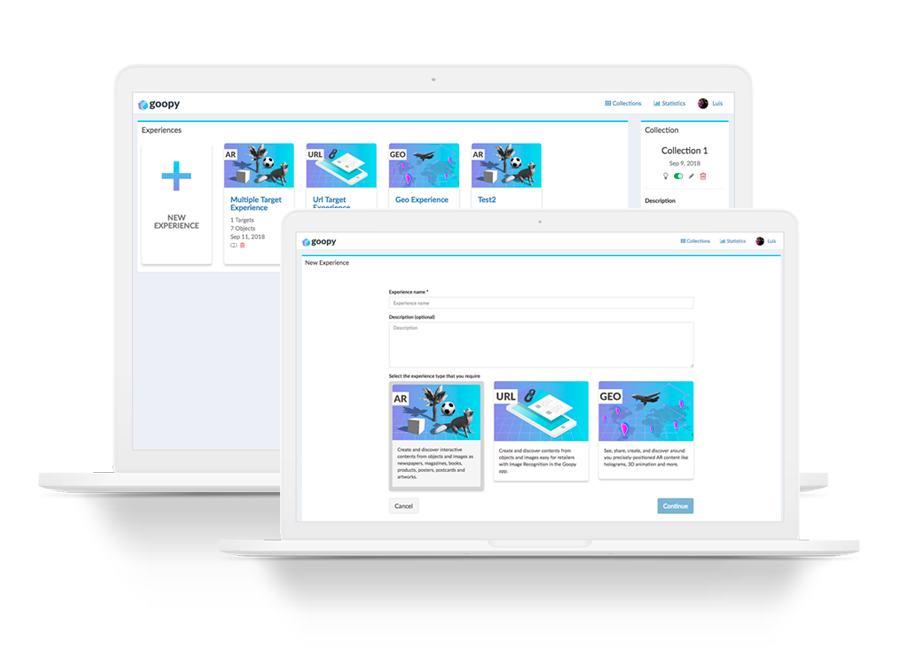 3D FILES, IMAGES, VIDEOS, ANIMATIONS AND MORE
Goopy Studio contains all major Augmented Reality features, including video(MP4 and MOV), audio, action buttons (CTA), images, text, 3D models (OBJ and GLTF) and even additional facts for your Augmented reality project.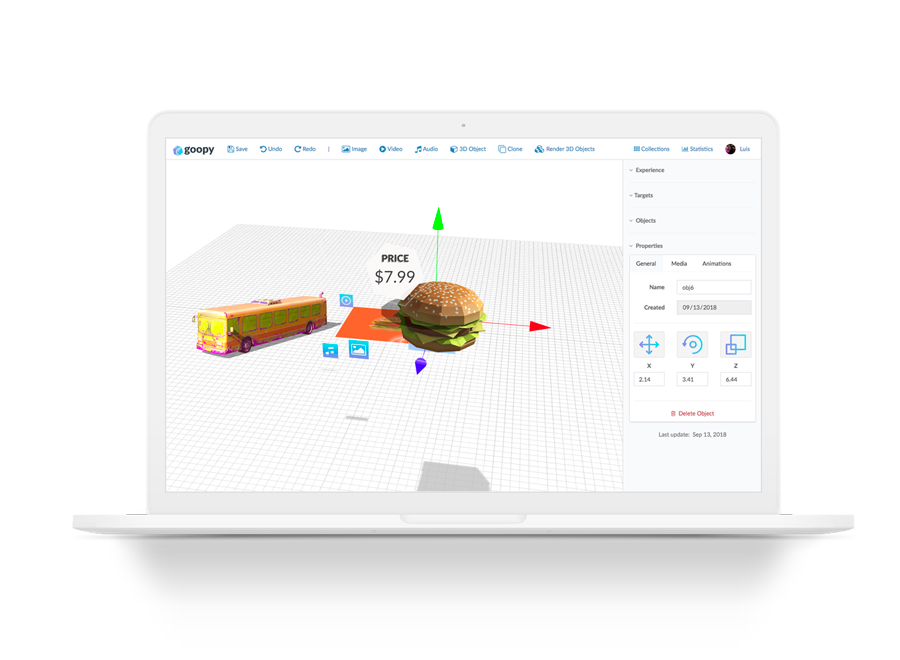 multitarget and advanced options
Change AR content and targets as and when needed, Goopy Studio Editor is your CMS of choice.

The target image could be unique for each AR experience.It can be any printed material (image), for example, Part of the image (logo, ad in magazine, label, part of billboard or citylight or Full image (page of the magazine or newspaper, CPG (foods and beverages), post card or full image of billboard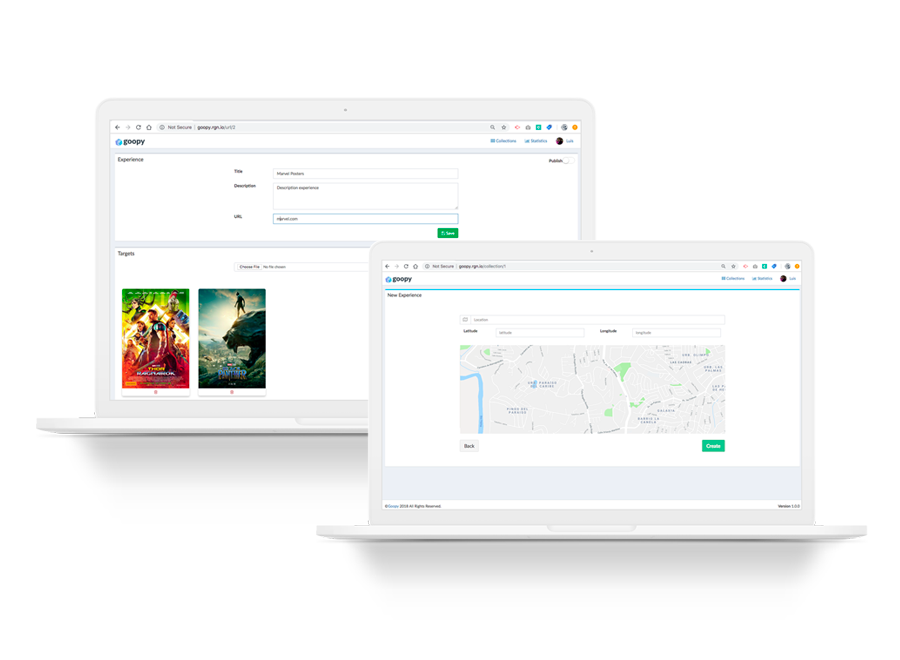 STATISTICS AND SCAN MONITORING
If you want to know how your AR campaigns or strategy are performing, Goopy Studio comes with powerful ways to track and report AR experiences performance, including number of scan, colletions, individual augmentation tracking and more.

Learn more about the value of Augmented Reality in the industrial enterprise and the business problems being solved today with Goopy Studio.